Interactive Tablet Menus + Ordering Kiosks
Seamless shopping experiences that reduce operating costs and drive profitability.
Express Check-Out
Allow customers to browse your menu independently and even order directly from a kiosk, keeping lineups short, reducing order times, and freeing up staff to fill orders or help other customers.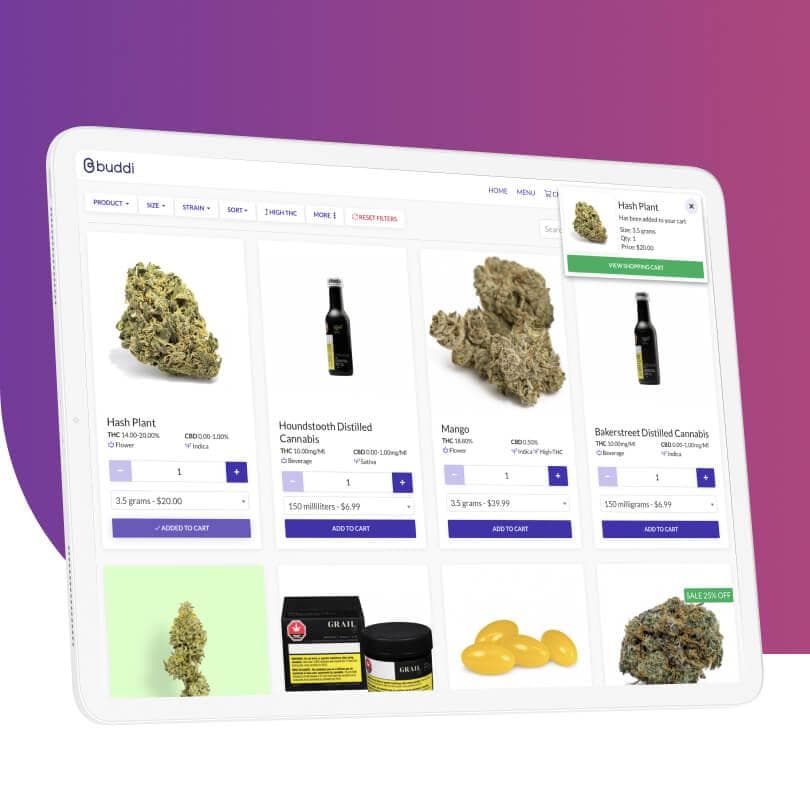 Synced with your POS
We've done the hard work building integrations with Canada's leading cannabis POS systems, such as Cova, Greenline, and others. Your menu will sync in real-time to only show available products, current prices, promotions, and more.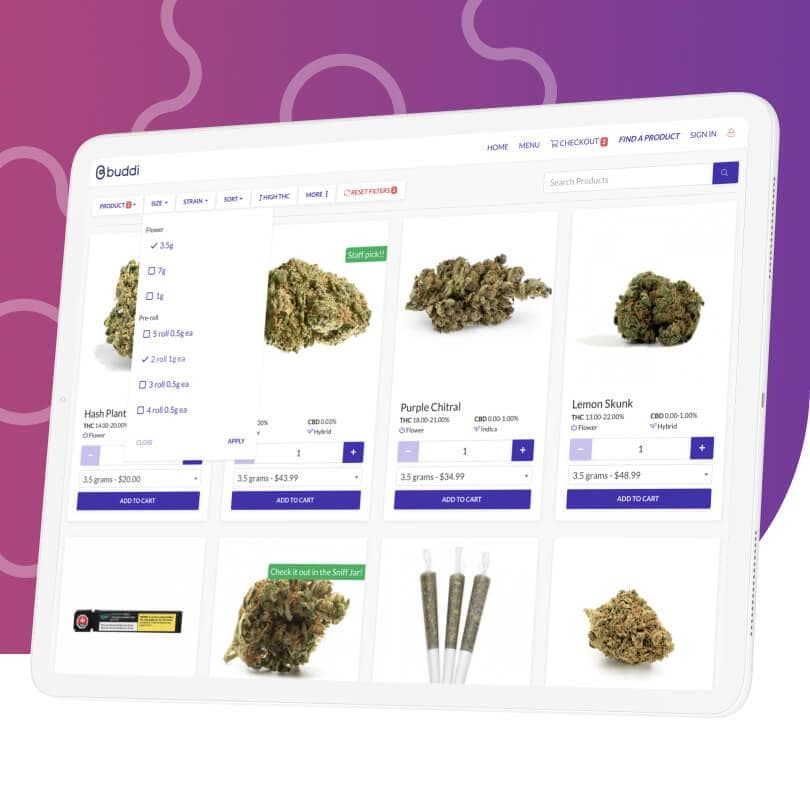 Cannabis Education
Help customers who want to learn about cannabis basics by offering interactive education tools. Let customers self-teach at their own pace; informed customers are loyal customers.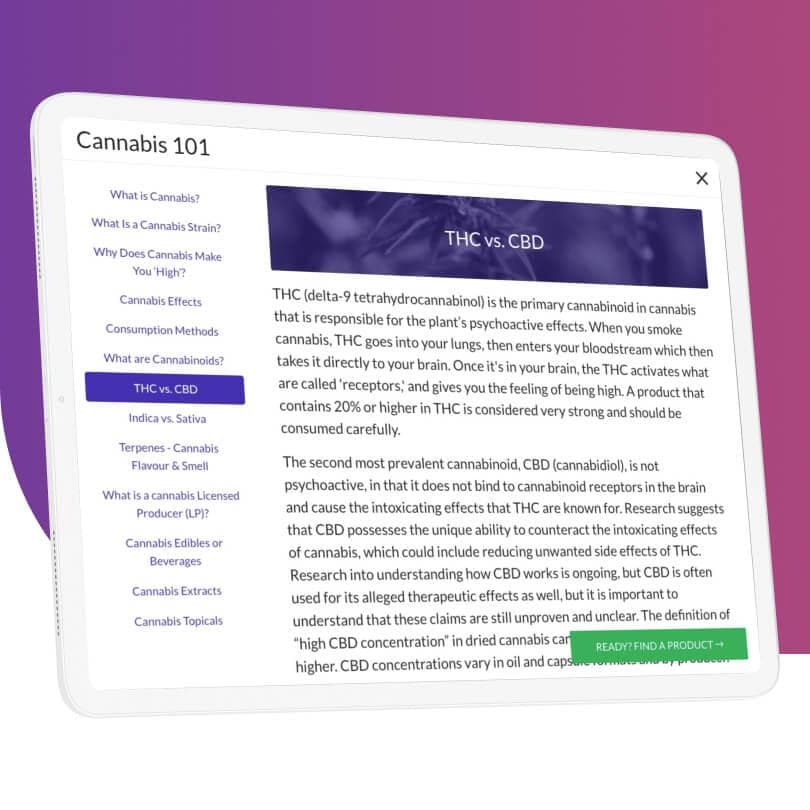 Built-In Product Content
There are over 2,000 legal cannabis products in Canada; that's a lot of product information to manage - let us take care of it for you! Our menus come pre-loaded with every product on the Canadian market, from Aurora to Zenabis.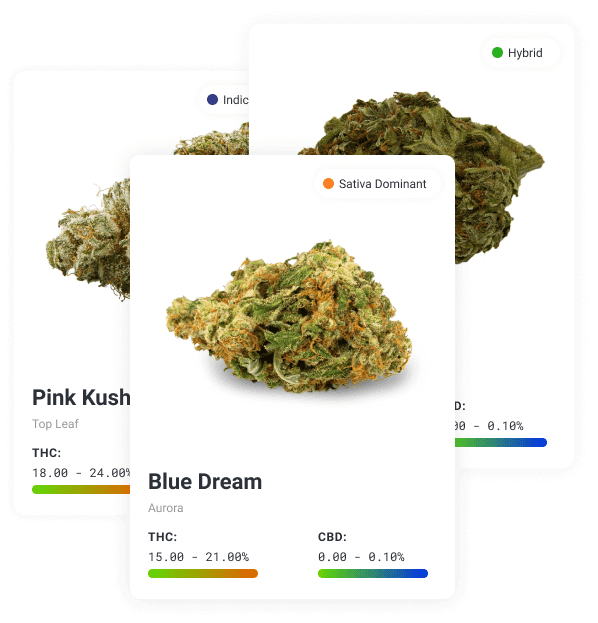 Ready to Get Started?
Getting set up takes a matter of minutes. Start with by requesting a demo below and a member of our team will contact you to set up a demo.
Sign Up For FREE